APA Networking: Gator Women's Tennis vs. Alabama
March 3, 2017 12:02 pm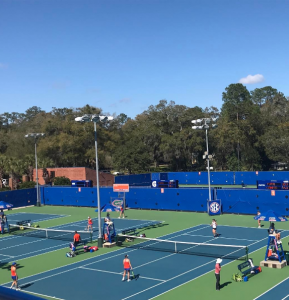 Join us in cheering on the top-ranked Gator women's tennis team against Alabama, all while networking with colleagues from across campus. The Gators are defending SEC regular-season champions, and have won 29 regular-season titles.
Date: Friday, March 31, 2017
Time: 5:00 p.m.
Where: Alfred A. Ring Tennis Complex
*Admission is free.